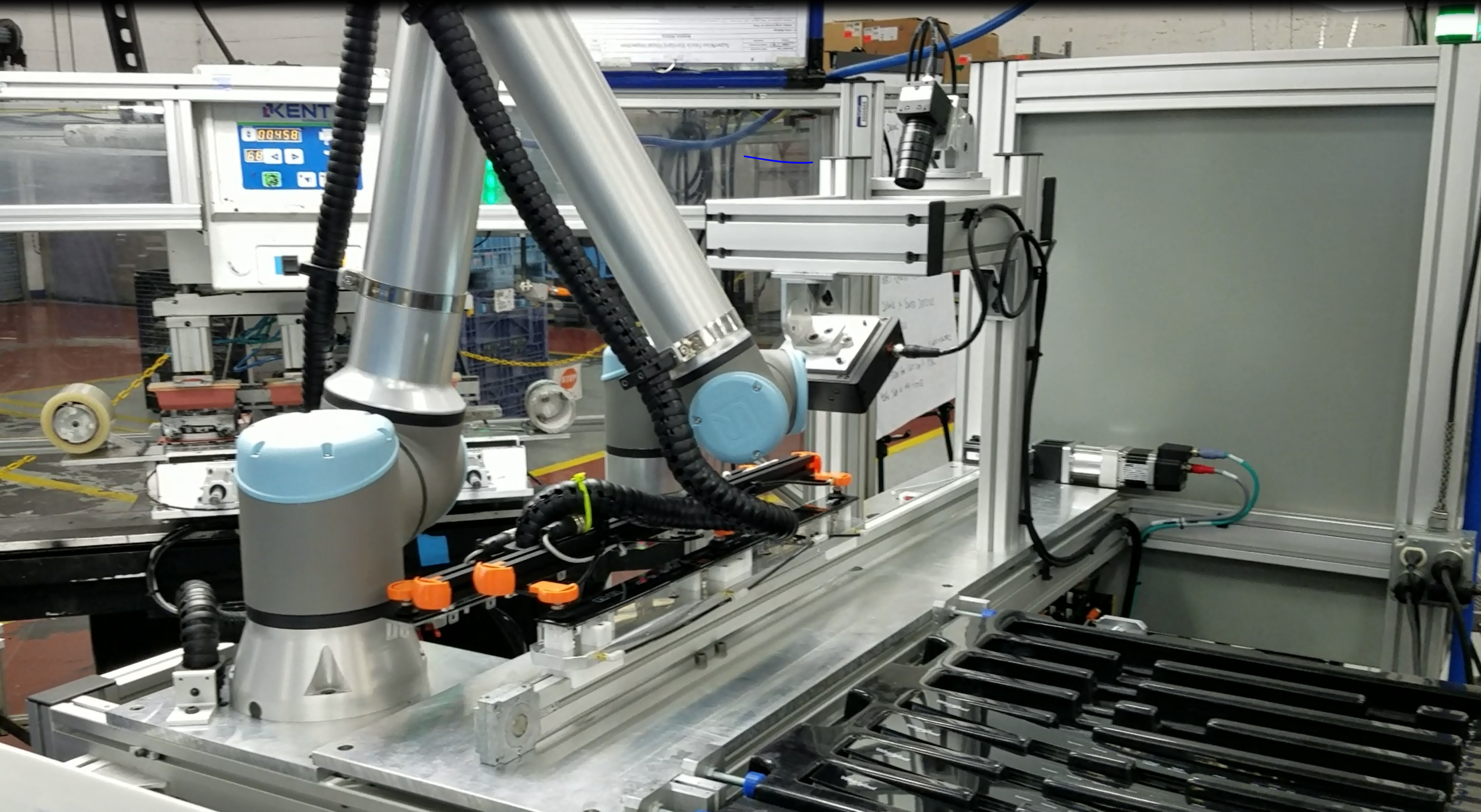 Solara Automation's Collaborative Robot Assembly System
At Solara Automation we have specialized in creating automated solutions for demanding assembly applications. Collaborative robot arms provide a future-proof platform for small businesses that need to optimize production. If your workflow changes, the cobot can be quickly redeployed to new processes due to its small size and lightweight design. Easier programming (even by non-technical workers) gives you the agility to automate almost any manual task, including those with small batches or fast change-overs.
Cobot options from Universal Robots include four flexible and lightweight six-axis robot arms. So you can choose the right robot for your needs now and into the future. With the right adapter mechanisms, UR collaborative robot arms handle a wide range of assembly materials and operations. Solara Automation has experience with integrating UR3e, UR5e, and UR10e cobots. Now you can improve assembly speed and process quality while reducing the risk of injury associated with humans working in close proximity to heavy machinery. The patented technology of UR robots limits the forces if the assembly robot comes into contact with a person. The robots can also be programmed to operate in reduced speed mode when a human enters the robot's work area and resume full speed when the person leaves.
Advantages of collaborative robots for assembly applications:
Increased quality, consistency, and production speed
Fast redeployment to new assembly configurations
Space-saving, lightweight design for exceptional manufacturing flexibility
Ability to adapt assembly output to meet peak seasons and changing consumer demands
Fast payback with lower costs compared to traditional robots for programming, set-up, and work cell guarding
So if you have an application and you are thinking of going collaborative, don't hesitate to contact Solara Automation in beautiful Morrisville, North Carolina today.
View our updated application videos here.