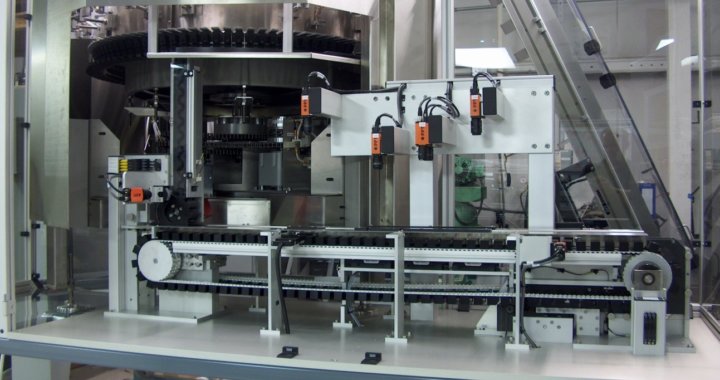 Round Bottom Tube Vision Inspection System
Round Bottom Tube Vision Inspection System
Application: Tube Vision Inspection System
Industry: Medical Devices
A tube vision inspection system was required to inspect clear round bottom tubes for multiple defect categories.
Solara designed and built an automated machine to present parts to the vision system. The vision system inspects for black specks, waviness, scuffs, bubbles, flash, cracks, gate strings/stubs, and contamination on tubes after they are ejected from the mold press.
The first challenge was to mechanically orient and singulate the tubes so they could be presented to the vision inspection cameras. Next, the various defect types required selection of different lighting and backgrounds for multiple cameras. To detect the defects on the round outer surface of the tube, the tubes were rolled in front of the cameras, requiring multiple triggers per camera for each part. Reject parts were sorted out and good parts were fed into boxes on a conveyor.
Features of Round Bottom Tube Vision Inspection System
250 parts/min
Centrifugal parts feeder
7 PPT M-series cameras running on 3 vision processors
Detects 8 defects on tubes
Custom vision user interface displays inspection results and gives user control of system parameters
Double timing belt conveyor with custom cleats for guiding parts
Tubes sorted by servo-driven actuator based on results
Automated box filling
See Video
ee video: F:\BD Bio\Round Bottom Tube\BDB7 for web.wmv