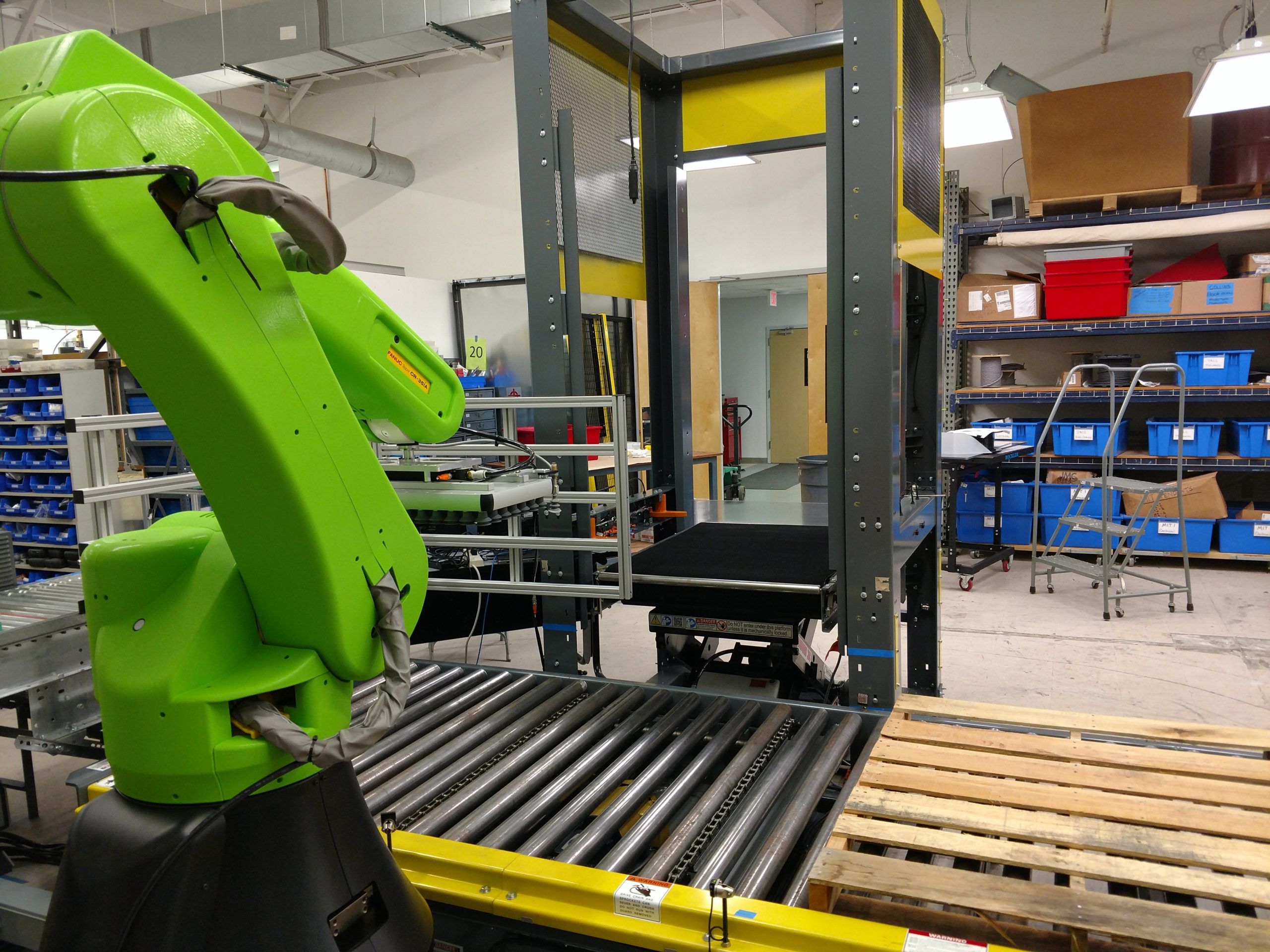 New Collaborative Palletizing System at Solara Automation
Big things are happening at Solara. How big? Well, it involves one of the largest collaborative robots in the world — capable of lifting loads up to 35 kg.
The future of automation is a world without safety fences, a world in which humans work side-by-side with robots. Cobots will handle the strenuous and dangerous tasks, therefore enabling humans to focus on more skilled tasks. With FANUC cobots and Solara Automation, that world has begun to emerge.
In this application, Solara Automation deployed the FANUC CR-35iA collaborative robot for large palletizing. How does a 35 kg capacity robot work safely next to a human? Well, the concept is based on the safe contact stop. The FANUC CR's sensors immediately detect if contact is made with a person or a fixed object and bring the robot to a safety-rated stop.
The system receives pallets from a stack feeder, then loads slip sheets and boxes according to the recipe selected. Solara also incorporated an in-line shrink wrapping station, allowing the freshly palletized loads to be secured before they are shipped.
So if you have an application and are thinking of going collaborative don't hesitate to contact Solara Automation in beautiful Morrisville, North Carolina today.
View our updated application videos here. 
Click here for the Cobot Palletizing Brochure