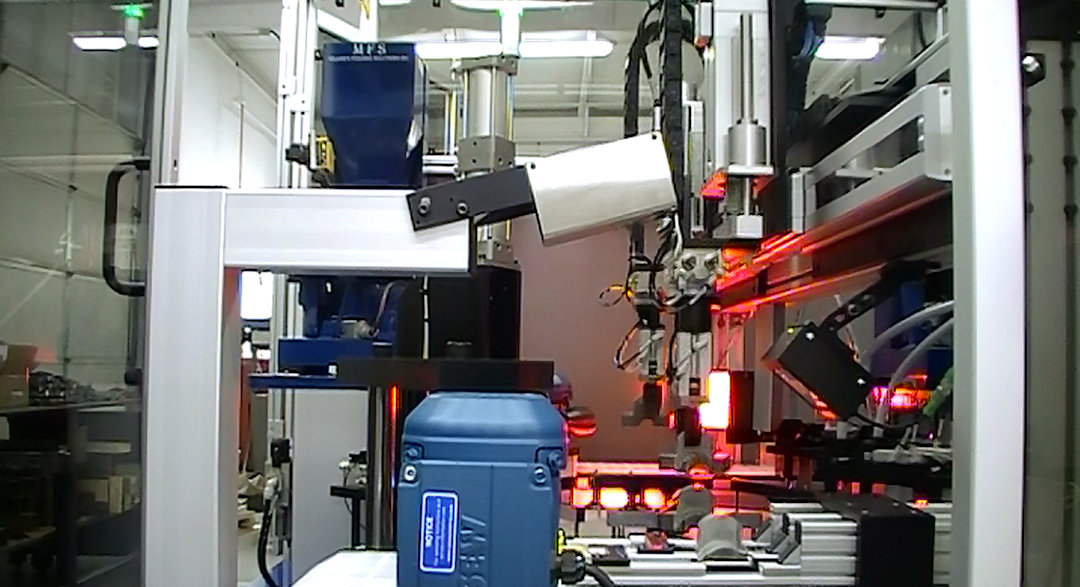 Dowel Assembly and Inspection Systems
Application: Assembly and Inspection System
Industry: Automotive
Solara Automation's customer produces sintered metal parts used in engines. The requirements for the automation was assemble dowels and pins into parts and inspect assemblies for defects and proper dowel insertion depth.
Solara engineered and built two automated machines to assemble and inspect five different parts.
A vision system was required to inspect for missing material, dents, and black specks as well as verify dowel insertion depth.  One camera also was needed to orient the pick-and-place station for proper part orientation.  The main challenges were part variability and lighting.  Parts from different batches were colored slightly differently, so dynamically adjusting vision tools were required.
Features of Dowel Assembly and Inspection System
16 parts / minute
Vibratory bowl feeders for multiple parts, dowels, and pins
6 station cam-driven dial assembly system
Dual IAI servo multi-axis pick-and-place system for part loading/unloading
4 PPT M-series cameras, one vision processor
Flat dome light creates contrast for defects
Vision System dynamically adjusts vision tool thresholds to deal with different batch parts
Measures dowel insertion depth using dual cameras with telecentric lenses
Allen Bradley HMI/PLC controls
Gallery of Tray Loader Robot Cell
To enlarge a picture and scroll through the gallery...
Click or tap the right side of the photo to go the next image
Click or tap the left side of the photo to go the previous image