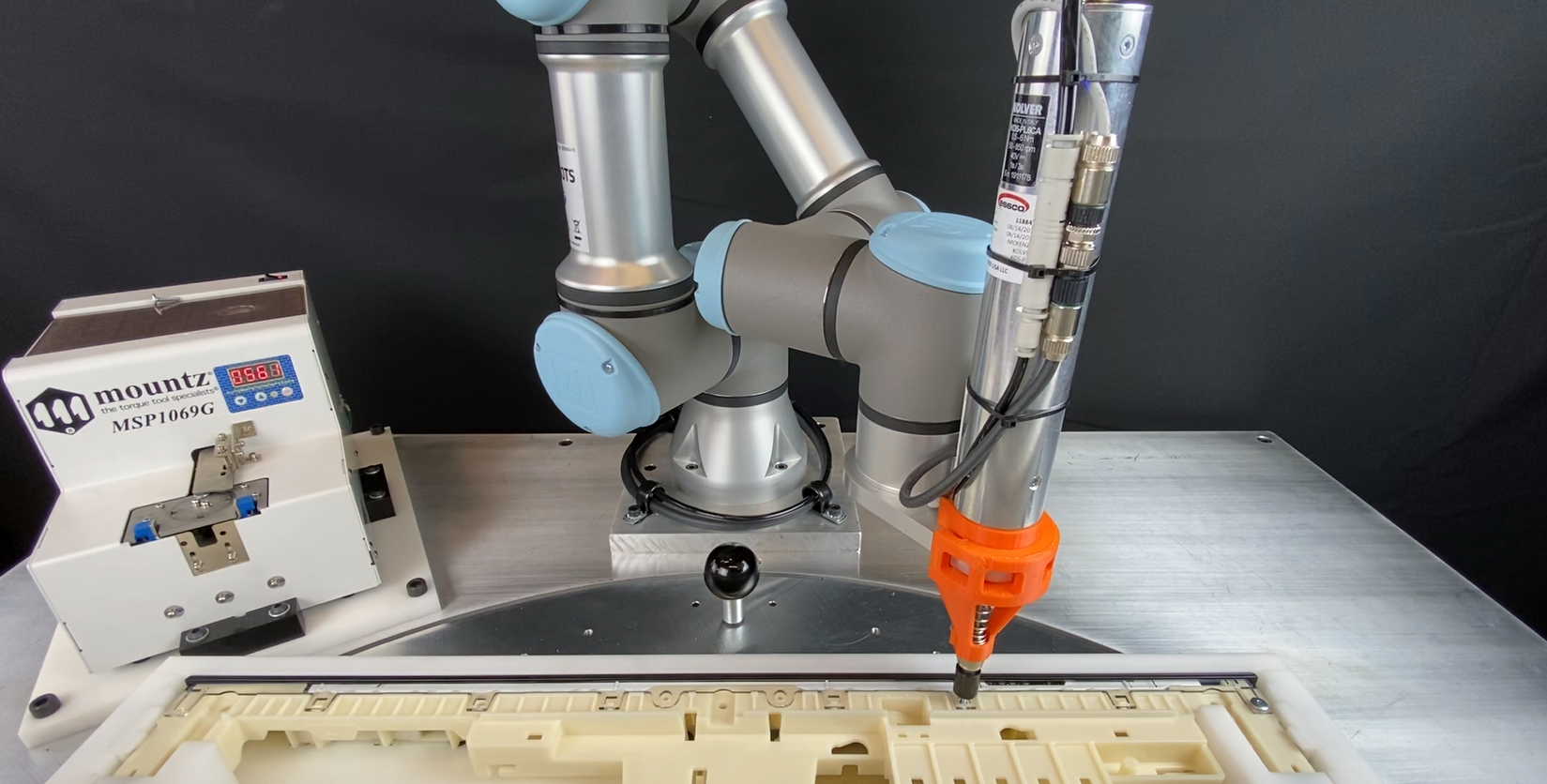 Cobots vs COVID-19
Solara Automation can help you with your factory labor challenges. We specialize in helping our customers overcome the challenges of deploying and integrating new factory automation.
Mandatory factory shutdowns and restrictions on movement have brought economic activity in entire regions to a halt. Manufacturers face either the unappealing prospect of closing facilities until restrictions are lifted or else the daunting prospect of quickly deploying automation to keep current operations running.
Today, with manufacturing in real need of flexible solutions, cobot-based quality control and inspection systems make sense. Solara Automation can incorporate them into your existing production lines. These UR cobots are uniquely positioned to deliver results in fast-moving quality control environments. Able to shift from pick and place and handling roles to inspection tasks quickly, cobots are easily reconfigured to inspect new parts. This makes cobots the perfect technology for both future-proofing inspection processes and ensuring business continuity in difficult times.
This operational flexibility extends to human-robot collaboration too. If you need to ensure social distancing requirements at your manufacturing facility, you could consider introducing cobots to your quality control lines. Human-robot teams will improve the accuracy of your QC operations, while freed up workers can be reassigned to more demanding tasks. Solara Automation can help walk you through the steps of implementing these new solutions at your facility. We have a proven track record of integrating this new type of robotic cell, let us know how we can help you with yours.
Contact Solara Automation based in beautiful Morrisville, North Carolina today.
View all of our application videos and follow us here.