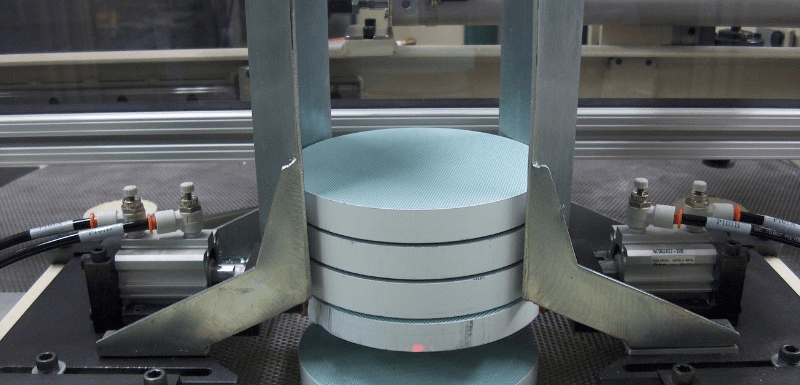 Chamfer Grinding Machine
Application: Chamfer Grinding Machine
Industry: Automotive
Project Criteria
Customer asked Solara Automation to design, build and test a machine to grind a chamfer on ceramic disks. We engineered a free-standing workstation consisting of a 4-position rotary dial table, magazine-fed part infeed, a grinding wheel mounted on a swing arm, an air knife to blow off grinding dust, a stacking offload station, with dust collection integrated with plant vacuum.
Project Features
900 parts per hour
Magazine load
Handle round, oval and "race track" ceramic discs
4 station dial indexer
Allen Bradley PLC/HMI
Gallery of Chamfer Grinding Machine
To enlarge a picture and scroll through the gallery...
Click or tap the right side of the photo to go the next image
Click or tap the left side of the photo to go the previous image